Sheepdogs At Work - Public Booking (20 Spaces)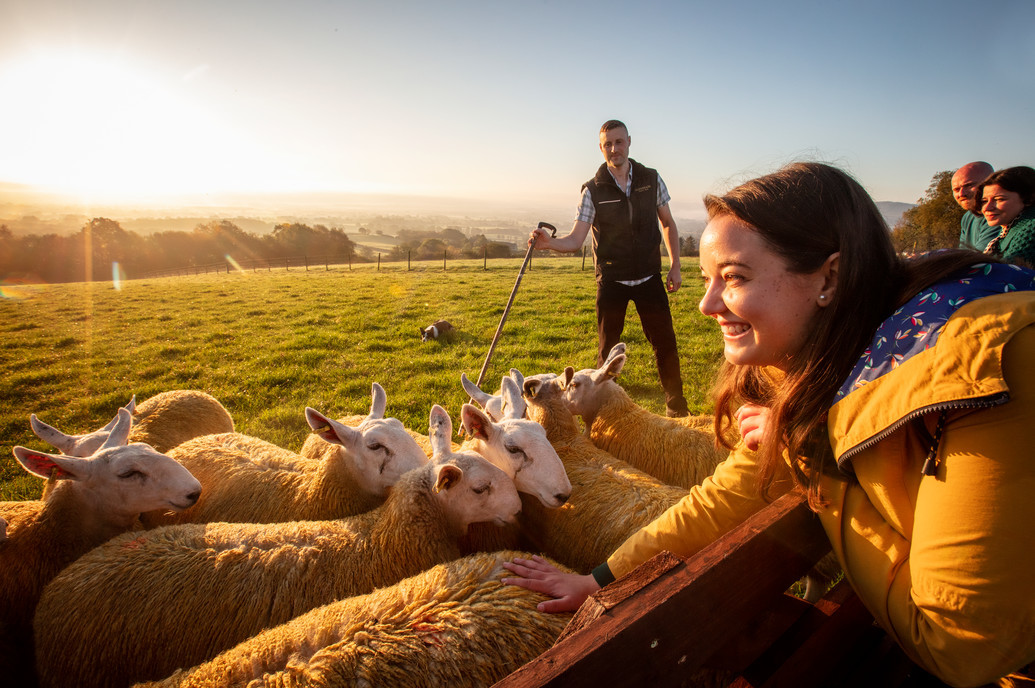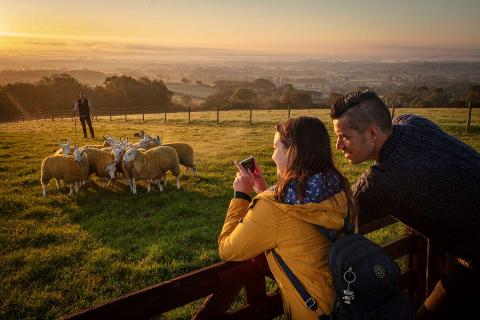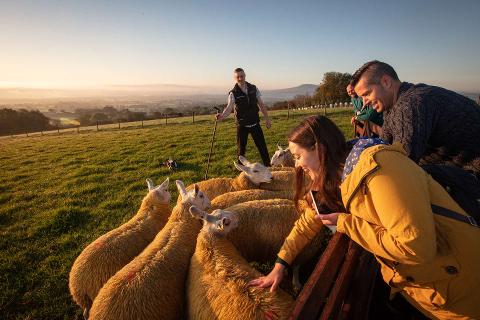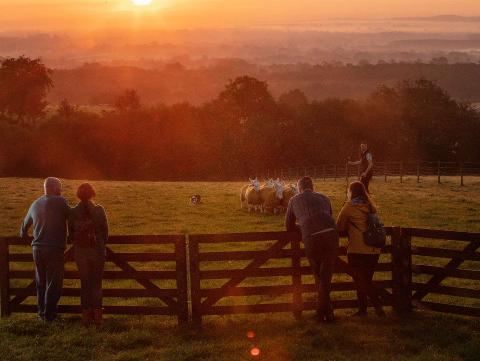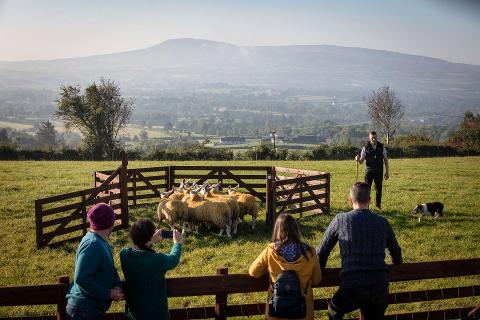 天數: 45 分鐘 (左右)
位置: Maghera, Co. Derry
产品编号: SAW-45-B2C
Glenshane Country Farm is a tourist visitor attraction based high up in the beautiful Sperrin mountains taking in panoramic views right across Northern Ireland. Visitors get the chance to pre-book and enjoy spending time with Jamese watching his Sheepdogs at Work farm experience.
It's his goal to create authentic, unusual experiences that people from all over the world can enjoy.
Immerse yourself in stories of four generations of hill farming in this unique part of the world.
Stand in the field beside Jamese and discover how, with a whistle, a whisper or a gesture, he can direct his highly trained working dogs to herd a flock of remarkably well-behaved sheep.
Help Jamese open gates and lead the flock into traditional wooden pens. Breathe in the scent of fresh mountain air and reach over to touch the sheep, their springy wool like candy floss.
Take shelter in the viewing gallery built with Donegal quartz stone and marvel at the panoramic views of Slieve Gallion, Lough Neagh and the Mourne mountain range.
With our immersive, multi-sensory activities, we want visitors to go home with heads full of story souvenirs they can tell and retell.

Please note this is a Public booking slot; available to a maximum of 20 visitors.
For private group bookings please email: info@glenshanecountryfarm.com
Return to website: www.glenshanecountryfarm.com